Hi,
This is your friend Nagaraj Kote, the Kannada Standup Comedian you all love …
Our Youtube Channel is getting popular by the day. We are adding Great Comedy Videos every day. Please Visit and Subscribe. Click Here

My own direction movie "Baanaadi" is huge Success Thanks to you..Thanks .. watch its stills..click here
Welcome to my official website..
Writing, Acting & doing Comedy is my main profession & is also my Hobby.. For the past 28 years I have been involved in all facets of Kannada art. The Support bestowed on me by all of you across the Karnataka & Kannada world has been heart warming and I humbly say that I have done more than 5000 comedy programs all over.
of lately, I am doing stage shows, party events & corporate events where I do Live Comedy Shows.. which are getting popular by the day..
I have done Corporate Comedy Events for many big companies like Kingfisher, Toyota, Wipro, Hindustan Lever, Reliance, ITC, Nestle, Uninor, HAL, BHEL, BEML, NGEF, BEL, Coffee Board, Mahindra, Isuzu and many more..
Dubai, Singapore, Bahrain.. kannada associations have overwhelmed with their love & affection.. for my humble performance in those countries.
I am always Thankful to all "Anivasi Kannadigas"…
Speaking or doing comedy on present happenings in the world or about the current affairs or the latest events of our daily life is my specialty and my fans love me for that. As you have seen me in one of my famous TV shows "Comedy Kiladigalu" aired in ZEE TV Kannada, I did the comedy for more than 1200 minutes. In that show, on each & every topic i have done stand up comedy in kannada for at least 10 minutes for a whopping 120 shows…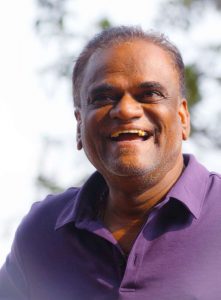 To become successful in doing comedy… I can see only your LOVE.. & AFFECTION… shown to me by all my comedy lovers.
The love towards art & drama, being born poor, watching the life from all the angles & roads made to see the world and its happenings in my own different way.. and all I could see was fun.. comedy.. laughter.. in all walks of life… and I started to laugh at it and later started to bring those things to you so that you also could join me in laughing together…
Besides my fans & comedy lovers, many VIPs, film actors, great personalities have appreciated my art thoroughly. I have tried to collect all those blessings with me & am trying to show their love towards your Nagaraj Kote in this humble website.
As a Writer, I have written more than 8 Kannada Dramas, so many Short Poems, 3 comedy videos and of course my world famous drama "Nele".
Four of my dramas were compiled together in a book format "Koteyavara naalku Natakagalu" , "Neevu Nagisi" is a collection of my 10 minutes comedy skits, which I wish you to use it to make others laugh.. just the way I do with you…
My new book "100 Comedy" & "Honey Honey Kahani" is among the best sellers in Sapna Book House..
My small poems collection "Honey Goodu " is loved by all.. and it pleases me to say it won the professor HSK award in 2010.
And I have acted in more than 35 feature films (cinema) and innumerable TV serials.. my roles in TV serials "Rangoli" & "Sankranti" are loved and these are on air even now..
During Kargil war, I did an extensive tour of Hassan District with roadside drama troupe and collected about Rs.50000/- and donated it to Kargill Relief fund.
One of my biggest achievements of life include.. conducting the whole drama play on the top of tree.. which got me Limca Award.
I seek your love, encouragement & blessings and promise to keep you busy laughing till the end of life.
This is a try with this website to catch up with you, let's meet up with new plans, new thoughts often to crack few jokes and share and enjoy our lighter moments of life..
Keep Smiling…
Recently, I got the prestigious "Karnataka Rajyostava Award", government recognising my humble contribution to the drama & art industry have bestowed upon me this award. This award I would like to dedicate to all my friends & fans who helped me to become what I am today…
Here is a pic of me in Kannada Comedy Khiladigalu Zee TV with Jaggesh bro…